Recently voted OpenTable Diner's Choice for "Best Ambiance and Outdoor Dining" on the Westside
When it comes to Marina del Rey restaurants on the water, SALT is renowned. Seasonal ingredients are sourced locally to create a memorable dining experience in an inviting waterfront atmosphere. Every classic enjoys a contemporary twist at SALT.
SALT Hours
7 AM - 2 PM Brunch (Outdoor Dining Available)
4 PM - 9 PM Dinner (Outdoor Dining Available)
Online Ordering Now Available
We now offer online ordering at SALT! Whether you're lounging by the pool or want to enjoy room service in your room, view our menus & order here:
10-Course Culinary Exploration
Indulge in culinary excellence with a smoQued twist and make the most important meal of the day the most delicious with our All-New 10-Course brunch right on the water in Marina del Rey, CA. Take your weekends back in 2021 and join us every Saturday and Sunday from 9 am – 2 pm on one of our spacious outdoor patios overlooking the sparkling marina waters.  
Crafted and executed by Executive Chef Pete Coenen, smoQue on the water is a unique smokehouse pop-up, fusing together Texas bbq with a Far East fling, featuring grilled and smoked meats, banchan and craft cocktails. this not-so-typical Los Angeles brunch will keep you coming back week after week.
 6 Course Menu 10 Course Menu Drinks Menu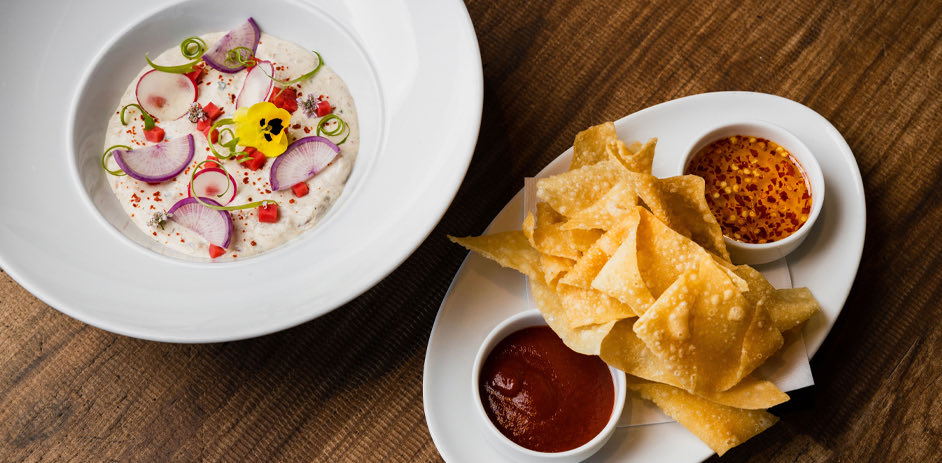 Flavorful and elegantly garnished, our Blue Crab dip is crave-worthy after a day on the water.
Enjoy brunch with a marina breeze, picture-perfect views, served with a mimosa in hand!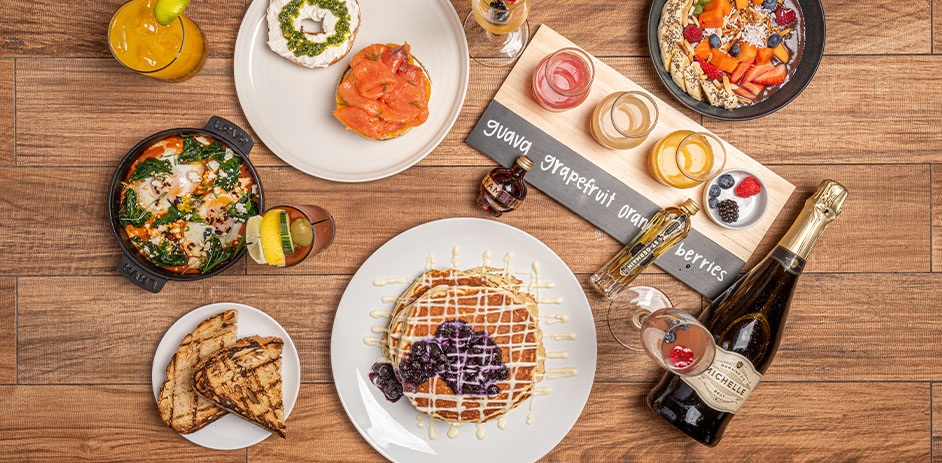 Tried, true, and plated to perfection. Elevate your day with our favorite locally sourced dishes.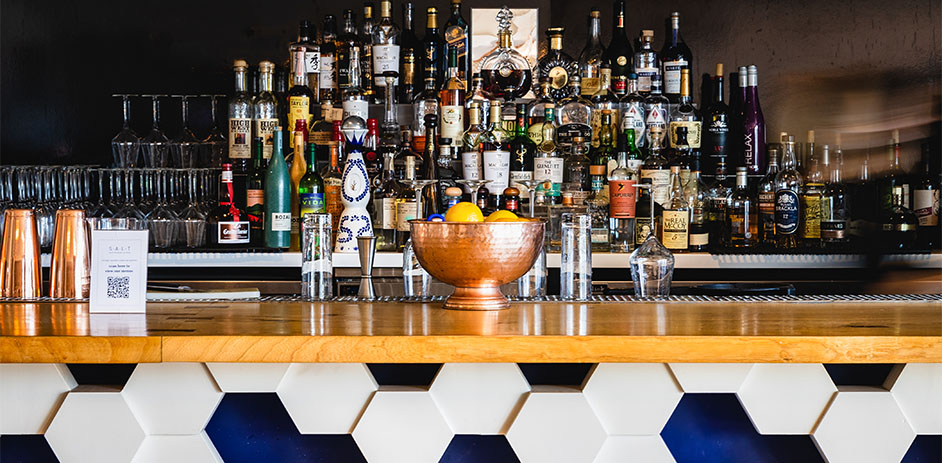 Signature cocktails, craft beers, and champagne brunches. Also enjoy daily happy hour from 2pm - 4pm.
Meet the Chef
A master of his craft, SALT's Executive Chef Peter Coenen understands that food tastes best when prepared at the height of freshness. Premium ingredients and minimalist plating establish a divine taste experience. Fusing global flavors and techniques, Chef Coenen redefines California coastal cuisine with refined rusticity in the heart of Marina del Rey.
Treat your guests to contemporary Californian cuisine right on Marina del Rey's scenic harbor with outdoor private dining. A relaxing, vibrant atmosphere sets the tone for a memorable event, where sustainable cuisine is complemented by sapphire waters and Pacific breezes.